Shopping Cart
Your Cart is Empty
There was an error with PayPal
Click here to try again
Thank you for your business!
You should be receiving an order confirmation from Paypal shortly.
Exit Shopping Cart
PSYCHIC READINGS & CHAKRA BALANCING
A Psychic Intuitive Specializing In Energy Healing Services
934 S. GIlbert St. Iowa City, IA
| | |
| --- | --- |
| Posted on May 1, 2017 at 12:10 AM | |
Hot Stone Meditation Sessions
 April 30, 2017
!*Soon offering hot stone meditations*!

Ever find yourself wanting to meditate when you have had a stressfull day or week going on. Finding time and getting away for 30-40 minutes maybe an hour just to "try" to meditate but just cant seem to stay focused in the right calm state of mind? Not feeling relieved or contected with your meditation session? Well comming soon to my location there will be something new added on to my services to offer to you! I have been working on hot stone meditations for over the last 6-7 months now to be able to help others have more of a concentration into their energy and surroundings durring meditation time. Hot Stone Meditation also helps with staying calm, dealing with guides or even tuning into the chakra system when possibly feeling an imblance.

If you are experience any of these issues listed below, Hot Stone Meditations might be the right thing for you! 
Mind constantly wondering around through out things needing to be done through out your day that may not be completed.
Always feeling uncomfortble
Not feeling connected to your energy at the time of meditating
Feeling like your meditation is not being done correctly
NOT feeling refreshed or relieved after mediating
Unable to feel focused in the time of meditation
Listed above are just some things that certain individuals may be experience. If you are still feeling like Hot Stone Meditation is for you, Please give Stephanie a call toady for a consultation about my Hot Stone Meditations.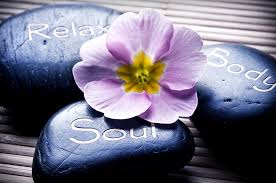 How Hot Stone Meditaions Are Performed?
Ever had a hot stone massage before? Well Hot stone meditations are performed just the same just with out the massage part. Hot stones are alligned along your spine with you faceing down on a meditation bed in my office. There will be meditaion music playing nicley in the background for a even more relaxing experience. Hot stone sessions last as long as you want it too. Stephanie recomends if you have been haveing issues with relaxation during meditation at least 2 time a weeks for 30 - 40 minutes.
Before you now it you will be able to meditate on your own.
Hot stone Meditation sessions can also be combined with any other energy healing service for a discounted price

Thank you!
-Stephanie
Categories: Services Coming Soon!
/